This is my basic "go to" bread recipe!  Martha Stewart is a great source of recipes!
2 1/4 cups of warm water
2 level Tablespoons good yeast
2 Tablespoons of maple syrup or sugar
Mix and allow to sit for 5 min. until foamy.
Then chuck in a package of Bob's Red Mill Country Style Muesli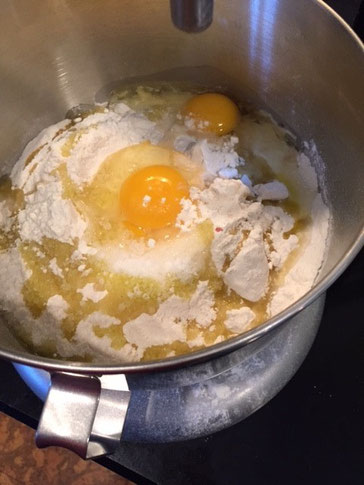 Add 2 eggs.
2 1/2 Tablespoons salt
A half stick of butter, melted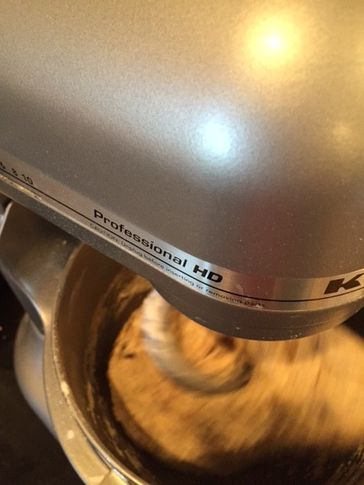 Attach your dough hook.
Add bread flour until a ball forms.  You don't want the dough to be two stiff, nor too loose.  Basically, when it cleans the side of the bowl, you're good.
I give the dough several 5 minute naps while mixing.  I'm not sure this is necessary, but it does seem to make the dough more amenable to mixing.
You're nearly finished!  Allow the dough to rise (I use the sae bowl.  Drizzle with a bit of oil, cover with plastic wrap, drape a kitchen towel over it and take the dog for a walk.  When it has risen to double it's former self, plop out onto your counter.  Divide into two even blobs.  Roll out to a rough rectangle and then roll tightly, tucking in the corners, to form your loaf.  Spray your loaf pans with a non stick spray.
I like to roll the loaves, at this point, in oat flakes.  Looks pretty.  But I often forget.
Put your tightly wrapped loaves into the pans.
Set your oven to 375 degrees convection or 400 degrees bake.  
Cover again with plastic wrap and that towel until the loaves have risen to 1 1/2 or 2 inches above the pan.  Slash lightly with a serrated knife.
Pop into the preheated oven for 45 minutes or so.
The loaves should come out of the pans easily.  Tap the bottom to hear that hollow sound.  (They are probably fine.)
Cool on a baking rack.  
Enjoy!