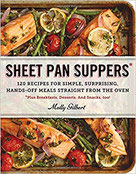 Canadian life beyond Green Gables
Although Canadians get cranky every time someone assumes that we either live in igloos, rubbing noses and chewing the fat (that would be whale blubber) with the neighbours or that we are a quirky appendage of our southern neighbours. Ridiculous, of course.  We are a modern, vibrant, technologically savvy gathering of clans from the far corners of the world who are too polite to point out that we have it all together and are rocking the 21st century with zesty determination. 
Ironically and incredibly, and similar to Americans who see themselves through Norman Rockwell and Currier & Ives prints, Canadians tend to share a weird common history that is totally unrelated to reality.  No matter where we're from, no matter our past, we all hanker back to our shared roots. We are all red-headed orphans who have come to rest in the beautiful land of…. Green Gables. Oh we remember being bright as new pennies and sparkling with imagination.  We remember the generous acceptance of Matthew and the reluctant admiration of Marilla.  We all had to face the judgment of a Rachel Lynde, and the taunts of the other children as we made our way in the promised land.  This is all of us. Third, second, first generation. This is our shared history. Tea parties. Family dinners. Festive occasions. The mouse in the sauce. It is the tie that binds. 
Although it is definitely not hooey, it is also not true.  It is the way we see ourselves as having been, but it is definitely not who we are, or, of course, who we really were.  In real life, we are busy. Our families are not Lucy Maude Montgomery, gathered politely at the dinner table - elbows off - but rather Stephen Leacock, riding off in all directions. This one is early. That one has hockey practice. Mom is late home from her meeting, Dad needs to rush off to his. This one has figure skating. That one has dance.  It may not be ideal or idyllic, but reality has a way of insisting, and we must adjust. 
So what's to do about that dinner? Ready at six? All join hands?  Not very likely! What's to do?  Take out?  Well, let's not show the white flag quite that easily!  Planning is what's called for. 
There is the sheet pan. This is a large rimmed cookie sheet, but if you don't have just that, I'm sure you have something that will do.  And since I am not a keen cleaner upper, I always furl off a ream of parchment paper. 
2 cups shredded cooked chicken – Yes, the chicken in the grocery store counts. 
¼ cup plus 2 tablespoons – or to taste - barbecue sauce (I like Sweet Baby Ray's) 
1 can (15 ounces) black beans, rinsed and drained – stick with me here
Juice of ½ lime – lemon in a pinch. From the bottle in a real pinch.
1 bag (13 ounces) tortilla chips 
½ cup chopped scallions (white and light green parts from about 3 scallions) 
1 cup chopped tomato 
1 small jalapeño pepper, stemmed and thinly sliced – you don't like spicy?  Oh come on! 
2 cups shredded Monterey Jack, sharp Cheddar, or Mexican Blend cheese (about 8 ounces) – one of those Tex-Mex bags of shredded. 
¼ cup crumbled feta cheese, 
¼ cup loosely packed fresh cilantro leaves – you don't like cilantro. Ok. Ok. Flat-leaf leaf parsley…
1 avocado, pitted, peeled, and chopped.  You don't like avocado?  Really?  Why are we even talking?
Salsa, hot sauce, and/ or sour cream, for serving.  Personally?  Both. 
Let's do it:
Preheat the oven to 350 ° F with a rack in the upper third. Line a sheet pan with parchment paper. 
Mix the chicken with the barbecue sauce in a small bowl. In another small bowl, toss together the black beans and lime juice.
Spread out the tortilla chips on the prepared baking sheet in a single layer. Layer the chicken, black beans, scallions, tomato, jalapeño, and Monterey Jack on the chips, spreading the toppings around evenly. 
Bake until the chicken is hot and the cheese is fully melted, about 20 minutes or not even. Don't overdo it. 
Remove the nachos from the oven and sprinkle them with the feta, cilantro, and avocado. Serve immediately with salsa, hot sauce, and/ or sour cream on the side. 
On once you get rolling on sheet pan suppers, you'll find them easy and handy.  Nice served warm, but room temperature is fine for a fly-by family member grabbing a quick meal.  
This recipe is from a book entitled Sheet Pan Suppers – 120 Recipes for Simple, Surprising, Hands Off Meals straight from the Oven, by Molly Gilbert.