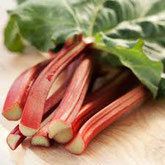 With apologies to all my gardening friends who actually know what they're doing!
No one likes a bully. We are all confident that we can recognize one when we see one. They are children.  Not delightful, ingenuous, charming children like those we were or those we know. Bullies are big and tough and mean. They swagger and intimidate. Well, the boys anyway. If they are girls, they are mean girls with rolling eyes and snide asides. Anyone can spot a bully. A bully is a child.
But if we're honest, we know that bullies grow up.  They make the lives of fellow employees quite miserable indeed.  And if they are abusing any authority, they are even worse. There are bullies muscling their way around not only at work, but in the neighborhood, around family gatherings, committee meetings, and even the church. They bully with gossip, or Facebook posts, or "just kidding" or "I don't want to be rude, but..."  They bully in our faces and they bully behind our backs. (The only time bullying is justified is when it happens to be us, all hopped up on our high horse and rounding up a posse.)
We think bullies are easy to spot, but consider the following scenario:
On one of those perfect early summer days, brimming with potential pleasures, I phoned a friend to see what we could get up to.
She sighed. "It's my second day of chopping and bagging rhubarb. It's filling up my freezer!"
"Gracious!  You must love rhubarb!"
"Not particularly," said she, "but I have it in my garden, so I have to chop it and freeze it.  I can't just let it go to waste".
This took me back to the time, years ago, when we couldn't leave home for a holiday trip because "The beans are coming in! We can't let them go to waste!"  I resolved, then and there, to stand up to those bullying beans, to select only the nicest beans to blanch and freeze in my steamy, un-air-conditioned kitchen. And at my convenience, by George!  I resolved to advise my friend to take a stand as well. 
I mentioned the rhubarb dilemma to a gaggle of other friends, hoping for support.  They plunged into the question of what to do with all this rhubarb with astonishing zeal!  Well, she can make pies! Jam! Sauce! Upside down cake!  True. All true. And all delicious.
So now our rhubarb slave must spend more hours bubbling up jam, and making pies.
She, who one day planted rhubarb, now has to harvest it, chop it, bag it, freeze it, thaw it, jam it, can it, pie it, bake it, and eat it and eat it!  Ultimately it has traveled a circuitous path from her garden to her hips.
"Maybe she should give it away," comes another suggestion. At which point they all begin offering rhubarb to one another.  All givers. No takers. But it would be a crime to let it go to waste!
Several years ago, I innocently planted a lone cherry tomato plant in a flower bed. I still have nightmares. That thing grew with a vengeance, taking over the yard and blasting out tomatoes like a machine gun!  We tried to enjoy an hour or two of peace in the yard, but that haystack of rotting tomatoes weighed us down with guilt. The darn thing was irrepressible, filled with blasted, rotting, fruit all "going to waste" because we couldn't possibly keep ahead of the thing! 
Oh I treasure my gardening friends, and shamelessly take advantage of their generosity, don't think I don't, but in these days of "zero tolerance against bullying," I think we should stand up to the garden bullies who suck up our summer days and replicate themselves in our freezers.
Waste is indeed a terrible thing, but sometimes abundance bullies us into doing things we don't want to do. And at those times, we need to stand up against the bullies - the rhubarb, the beans, the bloated zucchinis, big as babies, the seriously extrapolated cherry tomatoes, who boss us around with their guilt trips and smugly fill our freezers daring us to dispose of them, wracked with guilt, just in time to be sure that next year's burgeoning batch won't "go to waste".
Adapted from AllRecipes.com
Tangy Rhubarb Salsa (or Killing Two Bullies With One Stone!)
Recipe By:Miss Diane
"This is a recipe I came up with while trying to figure out what to do with an over-abundance of rhubarb. I'm not fond of sugary, syrupy rhubarb sauces but I love rhubarb and I love salsa, so I figured why not put them together! Just grab a bag of tortilla chips, or better yet make your own, and enjoy! Feel free to adjust ingredients to your liking. Don't like jalapeños? Don't use them. Mix and match peppers however you like, just be sure to use three of them."
I'll bet zucchini would add to the mix just fine!
Ingredients
·      2 cups thinly sliced rhubarb
·      1 small red onion, coarsely chopped
·      1 large green bell pepper, seeded and coarsely chopped
·      1 large red bell pepper, seeded and coarsely chopped
·      1 large yellow bell pepper, seeded and coarsely chopped
·      1 jalapeño pepper, seeded and coarsely chopped - or to taste
·      1/2 cup chopped fresh cilantro
·      12 cherry tomatoes quartered
·      2 teaspoons brown sugar
·      5 tablespoons lime juice
·      2 teaspoons coarse salt
·      1 minced garlic clove…or two
·      Ground black pepper to taste
Directions
Stir rhubarb into a large pot of boiling water and cook for 10 seconds. Quickly drain rhubarb and rinse with cold water until cool; transfer rhubarb to a large bowl.
Place red onion, green, red, and yellow bell peppers, jalapeño pepper, and cilantro into a food processor and pulse 3 or 4 times to finely chop; transfer pepper mixture to bowl with rhubarb. Stir in tomatoes.
Dissolve brown sugar in Key lime juice in a bowl; lightly stir lime juice mixture into rhubarb mixture. Sprinkle salsa with salt, garlic powder, and black pepper and stir salsa again. Refrigerate at least 3 hours to blend flavors.
Give to friends.